A 2016-2017 K-Drama Showdown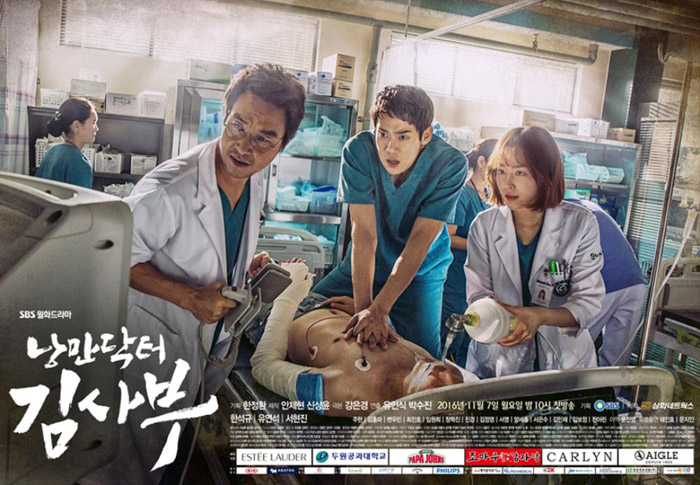 Romantic Doctor, Teacher Kim
Around this time in 2016, Signal became my point of comparison for every other drama that year. (And it held up!) Romantic Doctor, Teacher Kim is 2017's first contender to fill that role.
Instead of being a romance-centered drama, Romantic Doctor, Teacher Kim is a "romance" in the idealistic, "dream the impossible dream" sense. It's about medical professionals navigating the gap that exists between the idea of being a doctor and the reality (read: politics) of the medical establishment. What defines the series – and sets it apart from other medical procedurals – is its execution.
The script by Kang Eun-kyung employs brief monologues but few grand speeches. Instead, the storytelling places emphasis on showing viewers the human impact policies and decisions have on the characters and their patients. It does so with heart, humor, and urgency while keeping sight of its overarching themes. Additionally, there's a sense that each character – whether main player or guest – exists in a greater world and has a full life beyond what you have the chance to witness within the confines of rural Doldam Hospital. It's a credit to the cast's performances and Yoo In-shik's direction, as much as the writing.
Film and TV veteran Han Suk-kyu leads the ensemble cast as "Teacher Kim," a preternaturally gifted surgeon with a complicated past. Yoo Yeon-seok and Seo Hyun-jin shine as his protégés, who are doctors first and romantic interests second. Choi Jin-ho is the hospital system's formidable chief administrator and villain, while rookie actor Yang Se-jong portrays his son, who is an interesting antagonist and foil to his fellow young doctors. The uniformly excellent supporting cast is a mix of new and familiar faces, including Jin Kyung, Lim Won-hee, Byeon Woo-min, Kim Hong-fa, Jang Hyuk-jin, Joo Hyun, Kim Min-jae, and Seo Eun-soo. I love the entire cast and can't imagine anyone other than these actors portraying these characters.
Even when I'm enjoying a series, I'm often ready for it to wrap up by the time I reach the final episodes. I didn't want Romantic Doctor, Teacher Kim to end and would happily spend a second season with the medical team and staff of Doldam Hospital.
Goblin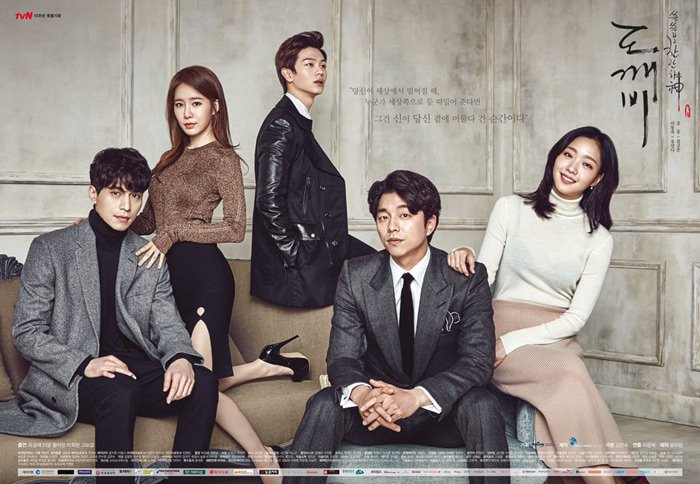 Unfortunately, I can't recommend Goblin with anything approaching the same enthusiasm.
Partly, this is because I went into the series with very high expectations. Both Gong Yoo (the titular goblin) and Lee Dong-wook have been favorites since my earliest drama-watching days, thanks to Coffee Prince and My Girl. Up-and-coming actress Kim Go-eun was one of the best things about last year's Cheese in the Trap TV adaptation. I couldn't wait to see Yoo In-na reteam with the writer who penned her breakout character in Secret Garden. And that writer, Kim Eun-sook, created one of my favorite Korean dramas of all time, Gentleman's Dignity. The friendships shared by that series' quartet of leading men set it apart, and I hoped this element would also be found in her new work.
The show fulfilled some of my wish list but mostly left me unsatisfied.
The bickering roommates-turned-friends relationship between Gong Yoo's goblin and Lee Dong-wook's pensive grim reaper is the highlight of the series. It not only provides most of Goblin's comedy but the bulk of its pathos, overshadowing the supposed main couple. Likewise, the heartbreaking romance between the secondary couple, Grim and Yoo In-na's "Sunny," is its beating heart. Younger actors Kim So-hyun and Kim Min-jae are fabulously effective in the flashbacks as the goblin's ill-fated younger sister and the Goryeo king she loved. And last but not least, Yook Sung-jae, Jo Yoo-jin, and Lee El are scene-stealers – something hard to do with this much on-screen talent. I cared about each of their characters and wanted to see more of them.
You know who I didn't care about? The designated heroine, Eun-tak. (Or by extension, her romance with the goblin.) It's not Kim Go-eun's fault. She's very effective when she has the right material and direction, but this screenplay and production didn't provide either.
Eun-tak is a plot device with little agency of her own – an instrument to end the goblin's unwanted immortality and propel the story forward. Viewers never really get to know her over the course of 20 episodes, and the only thing that distinguishes her in the series is her status as "the Goblin's Bride."
Then, there is the maturity gap between Eun-tak and the goblin – which the production intentionally amplifies with visuals of a uniformed schoolgirl and a man (easily) 20 years her senior and(!) with the cloying baby voice she employs whenever she speaks with him. Eyerolling at best. Creepy and sending a bad message at worst. As collateral damage, it killed whatever potential romantic chemistry might have existed between the two adult-aged actors.
Meh. If you find such lopsided relationships romantic, you might(?) enjoy this. But if you don't, there are so many great shows out there. Watch one of them, instead! ★