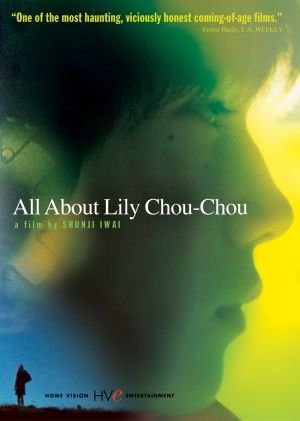 The More Things Stay the Same.
"Maybe I'm writing here because I wanna shout, "I'm here"!

– Shunji Iwai's ALL ABOUT LILY CHOU-CHOU.
This quote from All About Lily Chou-Chou, which prominently features music fans interacting via an online message board, stands out to me as being particularly true today.
Pretty amazing when you consider it is the 15th anniversary(!) of the movie's initial release.
Check out Amy Wong's YAM Magazine review of All About Lily Chou-Chou. (There's a very slim chance you can still rent it via Netflix's DVD service.)
Happy Fall, y'all. 🎧