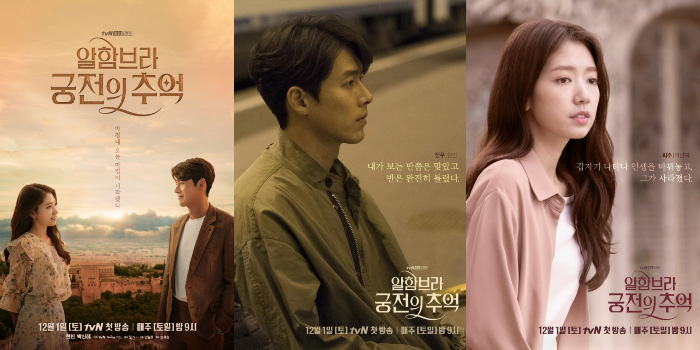 What happens when an augmented reality video game becomes terrifyingly real?
I finished the K-drama fantasy-adventure Memories of the Alhambra last weekend and have some (relatively) spoiler-free thoughts on the series.
The Good
Let's start this off on a positive note.
Hyun Bin (The Swindlers) rocked his role and carried this show. His character, protagonist Yoo Jin-woo, started out as a Korean drama stereotype: the handsome-but-arrogant CEO. However, as the series progressed, I started to see him someone who also felt compelled to take responsibility for his actions – despite the grave personal costs involved. That made him admirable on some level, even when he wasn't conventionally likable and I often didn't agree with his decisions or actions.
It was very cool to see supporting actor Min Jin-woong (Father Is Strange) shine and get so much fan attention for his role as the protagonist's loyal executive assistant. His endearing portrayal of Secretary Seo (screenname: City Hunter) ranged from comedic to heartbreaking and was one of the miniseries' true highlights.
The cinematography throughout this series was gorgeous – from its start in Barcelona and Granada (shot on location in Spain, Hungary, and Slovenia) to the finale in South Korea. I have a feeling more than a few K-drama fans will be making travel plans.
The Bad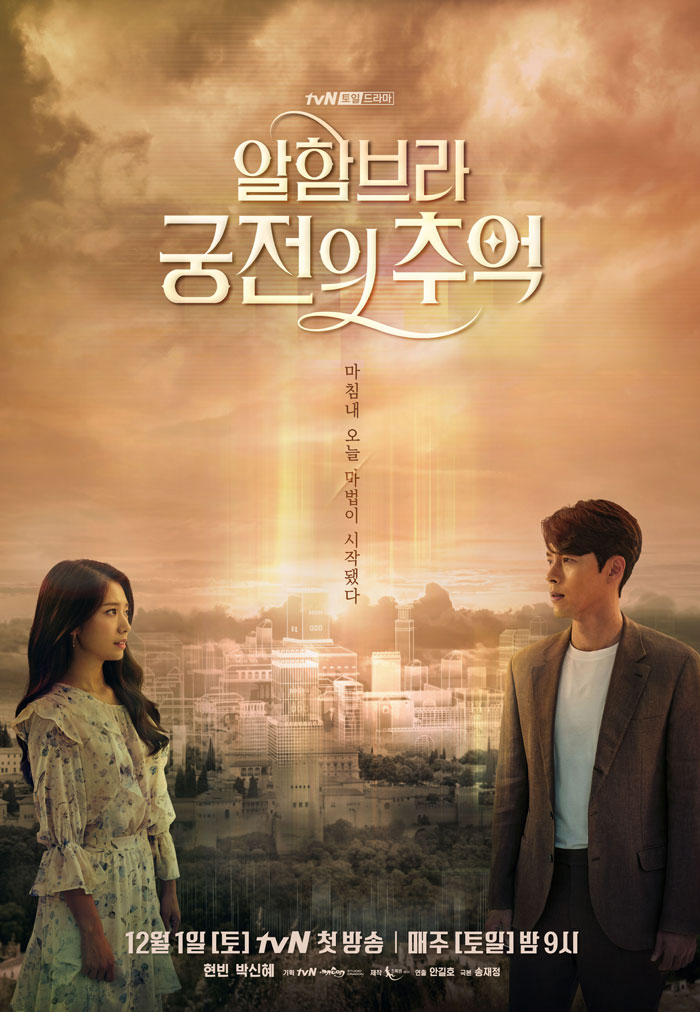 The premise of Memories of the Alhambra is intriguing, but its execution was lackluster from a writing standpoint.
Except for Jin-woo, very few of the other characters were adequately developed. And unfortunately, the character who suffered the most was the series' heroine, Hee-joo. Beyond a few very human flashes in the first two episodes, she wasn't given much to do beyond cry and look concerned. The script didn't offer Park Shin-hye (Doctors) much to work with, and she was the co-lead.
There was an overreliance on flashbacks and flashes forward. Too many game-changing scenes didn't take place in real time, which reduced the story's momentum, compromised its impact for viewers (it already happened!), and felt gimmicky after being used repeatedly.
The romance between Jin-woo and Hee-joo wasn't necessary or based on anything viewers witnessed on screen as it was actually happening. On the flip side, while I remain unconvinced, there is a legion of fans disappointed there wasn't more romance. (No one was satisfied.)
File under "Whyyy?" Hee-joo, the head of her household, didn't contact the police about her missing teenage brother or actively search for him beyond making a few phone calls. Then, she moved her entire family from Spain back to South Korea – without knowing his whereabouts. (Yikes!)
THAT ending. The series' last episode cheated both the audience and its protagonist. Were multiple deaths and sacrifices for nothing? Did anyone learn anything? I don't mind open endings if they are well done. In my opinion, this wasn't.
A Bonus
Can we get an alt-universe spin-off filled with hilarious banter between Jin-woo, Secretary Seo, and Hee-joo's kid sister? I'll settle for the actors making cameo appearances in each other's projects. (Best chemistry in the entire series.)
My Recommendation
I enjoyed watching Memories of the Alhambra as new episodes were released each week. However, now that I've reached the end, it's not something I plan to watch again or can wholeheartedly recommend to others. Dig up spoilers via the recap sites before starting this one!
Watch & Explore
📺 Memories of the Alhambra is a Netflix exclusive and available with English subtitles.
🖱️️ Find out more about the series at Wikipedia, AsianWiki, and the official series site (in Korean).