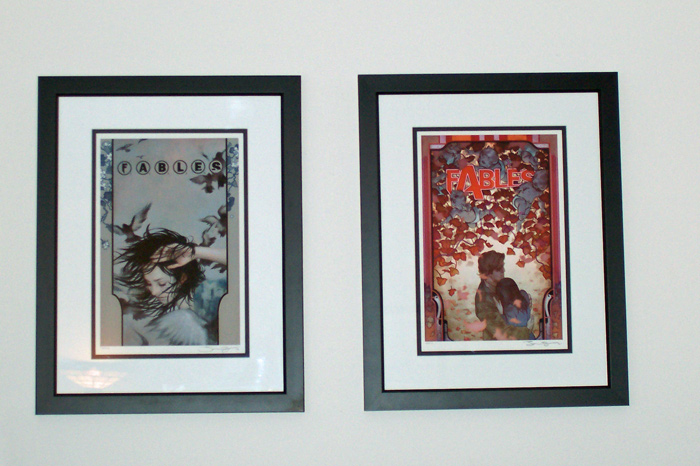 I am a terribly spoiled person.
Just when I think I'm past the point where certain days are a big deal, I have a day like this one.
– Lots of nice thoughts from people I care about. I hope you all know who you are and also know I'm grateful for you!
– My brother and uncle helped me hang both of my James Jean Fables prints and my diploma from UF and my FBK certificate (which Mom had framed for me).
The gifts and help are/were nice, but spending time with the family was the best, and something we all haven't had a chance to do in a very long time.
Now I'm sitting in my apartment, and it finally feels done…almost a year after I moving here.
Wow. I'm ready for the next year!