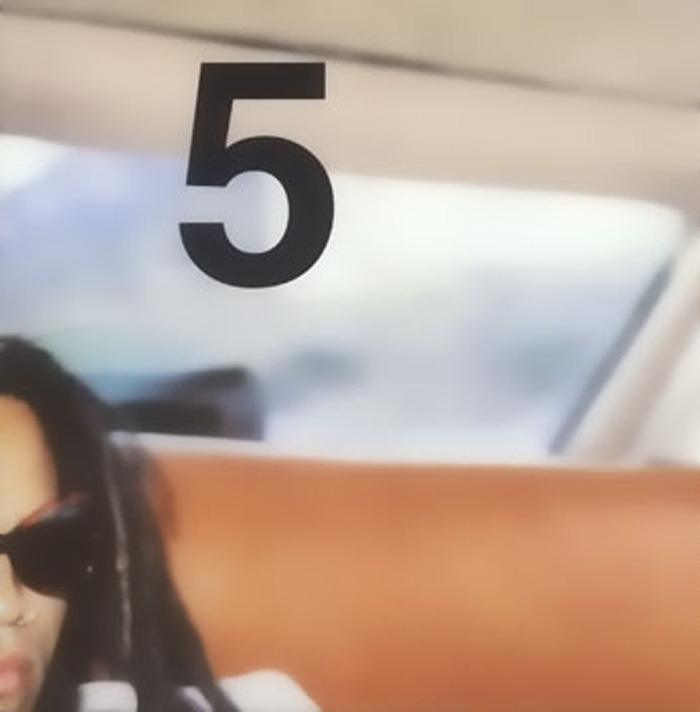 Lenny Kravitz's music has always been heavily influenced by the 1970's, emphasizing thick arrangements and a full, analog sound. With 5, an album that was released in 1998 and continues its slow burn on the charts, he moves further along this path with fantastic results.
The opener, "Live," is full of fat bass sounds, punctuated by a heavy brass flourish, and features Lenny doing a little James Brown turn vocally. "Super Soul Fighter" continues this vibe with the same feel and a tempo similar to the classic, "Rollercoaster." His most futuristic sounding song, "Black Velveteen," relies heavily on synthesized sounds and has very interesting lyrics: Has Lenny been watching too much Bubblegum Crisis or Blade Runner? (Or have I?) And of course, the CD features "Fly Away," this album's big radio hit, as well as his contribution to the Austin Powers soundtrack, a cover of "American Woman."
However, Kravitz shines most on his slower songs, which are triumphs both musically and lyrically. The first of these is "I Belong to You," a song with relatively simple, yet meaningful words. They are delivered in a smooth, Marvin Gaye-style, without losing the slight edginess that makes the track sound thoroughly modern. It has received significant radio airplay and is well on its way to being a "classic ballad." (Now those looking for a great wedding song have a non-cheesy option with appropriate lyrics and a beautiful melody.) The next standout is the first track released on radio and video, "If You Can't Say No." The slower-tempo song has a technological and cold feeling that is belied when the listener catches brief echoes of the serious angst hidden beneath its surface. The lyrics are a monologue to a significant other who has strayed, and the result is both come-on and eloquent agony. His most impressive song, by far, is "Thinking of You," a heartfelt tribute to his late mother, actress Roxie Roker. (She played Helen Willis on the hit TV show, The Jeffersons.) Through haunting lyrics, he addresses her in heaven, recognizing the struggles she went through and finally promising to try his hardest to achieve her dreams for him. This unusual ballad has a restrained, subtle edge as he hits the composition's musical climax with a very personal and telling question, "Are you missing me the way I'm missing you today?"
When Kravitz first hit the scene, many criticized the overtly retro feel of his songs as a pale attempt to recapture musical days gone by. With 5, he proudly wears his influences on his sleeve, twisting them and transforming them into his own creation entirely. Kravitz wrote or co-wrote every composition on the album, in addition to serving as the producer-performer-arranger. By heading into this musical mad-scientist territory, a la Lindsey Buckingham and Trent Reznor, this very polished, finished album became a personal statement. He is one of the few artists around that has a truly distinct style and sound. Instead of automatically jumping on the band wagon and following whatever trends come down the pike, Kravitz tends to adapt trends on his own terms, in his own way. Due to this thoughtfulness, his music sounds fresh and relevant while still sounding very much like Lenny Kravitz. The album 5 is a 10 in my book.
More Info:
5 Produced, performed and arranged by Lenny Kravitz. (p)©1998 Virgin Records America, Inc., except track 14 ("American Woman") (p)1999 Virgin Records America, Inc. All rights reserved.