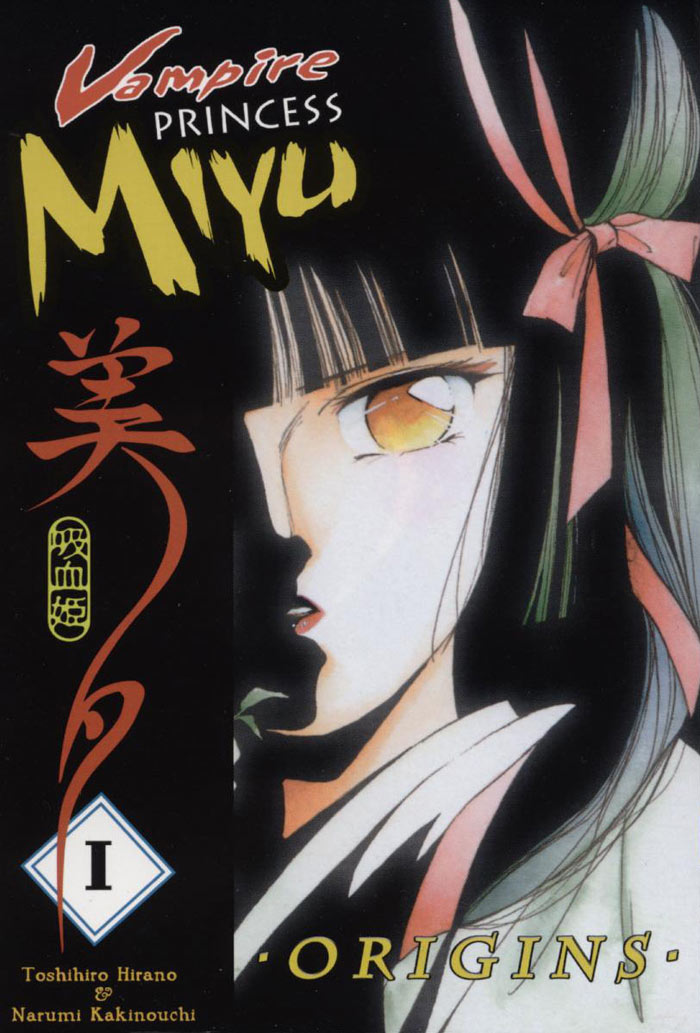 [Review copy provided by Studio Ironcat.]
It's tough being a vampire.
Miyu should know: She happens to be a vampire charged with foiling the often-deadly plans of evil spirits, known as "shinma." Time and again, she and her sole companion, a reformed shinma named Larva, send the supernatural beings back to the darkness from which they came.
These confrontations have a price, however, as they cause this series' namesake heroine to ponder some difficult questions. Why is she charged with her lonely watch? And what separates her from the beings — both shinma and human — that she hunts out of duty and necessity?
Beautifully illustrated and paced by creator/author Narumi Kakinouchi and co-author Toshihiro Hirano, Vampire Princess Miyu Graphic Novel 1: Origins is an engaging introduction to the world of Miyu, which over the years, has grown to include manga sequels and spin-offs (New Vampire Princess Miyu, Vampire Yui), original animated videos (OAVs) and a fairly-recent television series.
This first of the planned Vampire Princess Miyu (VPM) graphic novels wastes no time depositing readers into the action as Miyu faces another of her opponents. The immediately apparent story — each installment focusing on a particular battle with shinma — belies a much more intimate tale about how Miyu came to her position as guardian, why Larva remains by her side and how they are continuing to deal with the resulting ramifications.
As a format, manga, with its ability to crawl into characters' heads, is particularly suited to presenting both Miyu and Larva as multidimensional beings. It allows readers to more fully understand Larva's almost single-minded devotion to his mistress. It also exposes the well-disguised chinks in Miyu's calm and collected, "public" persona.
Miyu is a vampire. But she is a vampire who is not entirely comfortable with the dual roles that are her birthright. Her personal journey, to both acknowledge and deal with the inherent conflicts brought about by these roles, ultimately makes Miyu very human and elevates VPM: Origins beyond the typical gothic-horror conventions.
More Info:
VAMPIRE PRINCESS MIYU Graphic Novel Volume 1: Origins © 1989 Narumi Kakinouchi. Originally published by Akita Pub. Co., Ltd., Tokyo, Japan. English translation rights arranged between Akita Pub. Co., Ltd. and Studio Ironcat, L.L.C. All rights reserved. Images used with permission.