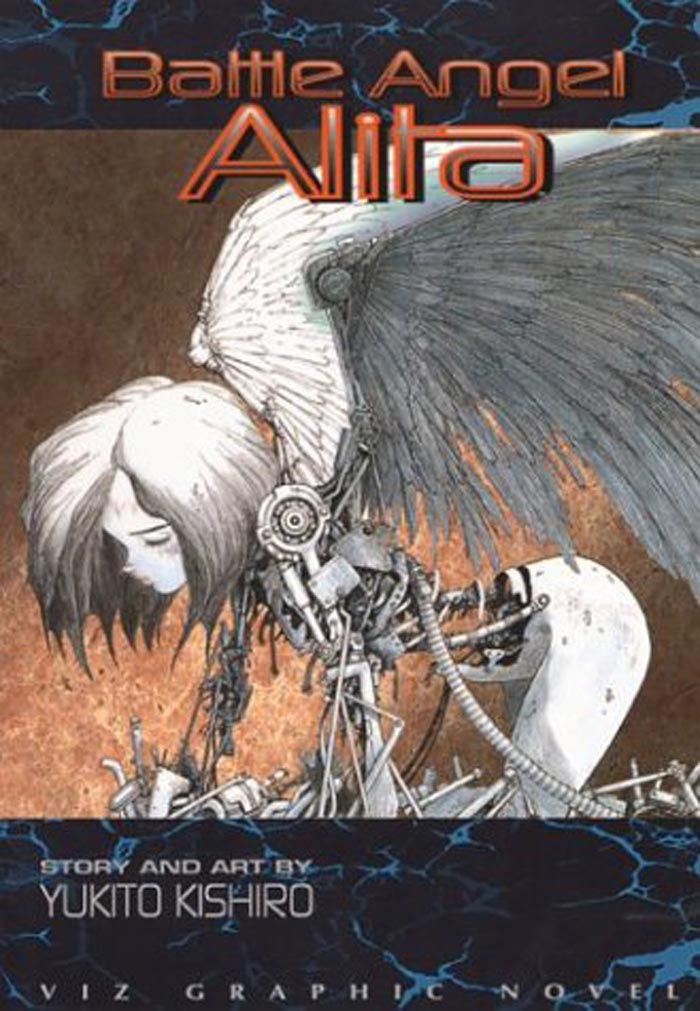 Gun Dreams
The Earth's future looks bleak. Life is a struggle for existence in the shadow of a utopian, floating city whose inhabitants' cruel dictates both drive and quash the day-to-day actions of the ground dwellers. It is a future where sleeping beauty is a cyborg and has no memory of her past.
This is the world of brutality and beauty brought to life by Yukito Kishiro in his manga series, Battle Angel Alita. 
Published in Japan as Gunnm (literally: "Gun Dream"), Kishiro's dark fantasy first appeared in Shueisha's Business Jump on a weekly basis, starting in 1991. Its complex story, punctuated by surrealistic, graphic fight scenes and highly-detailed artwork, made it an international hit as it was eventually translated into at least six other languages, including English.
The plot follows its amnesiac heroine, Alita, as she searches for clues about her past. Found in a state of hibernation by Dr. Ido, a physician exiled from the floating city of Tiphares, Alita is reawakened and given a "cyber" body.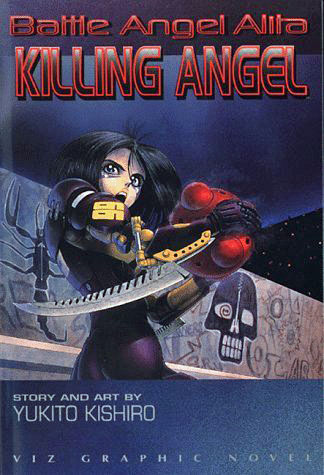 Life is peaceful until the night she secretly follows her mentor on one of his evening prowls. He moonlights as a hunter-warrior, one of the bounty hunters that serve as the only form of order in the lawless streets of the Scrapyard city. Ido runs into trouble, and Alita charges in to help by attacking the assailant. She is left battered and barely alive by the encounter, and Ido resolves to provide her with a body that will better withstand any trouble she may get herself into. Despite Ido's protests, she joins him in his travels as a hunter-warrior. It soon becomes very apparent that she has special skills, including knowledge of "Panzer Kunst," one of the most deadly fighting techniques known to man or machine.
With the unusual fighting technique as her only link to her past, Alita keeps a wary eye and weary heart open in a search for clues to her previous existence. . . all while facing conflicts that only increase in intensity as time progresses. Revelations occur to her during the many physical battles she faces, Kishiro's artwork reflecting the frenzy and sometimes dreamlike "zone" she achieves during this state. While in this "zone," she gains insight as to her purpose and into who she once was. Although she is technically a cyborg, Alita is all too human in her emotions.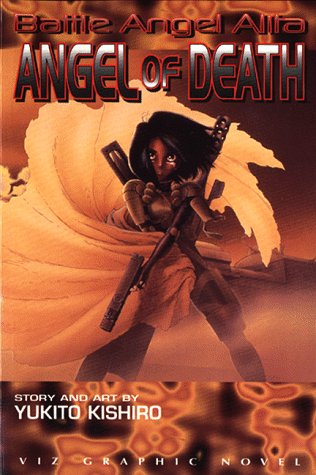 Yukito Kishiro achieves a difficult feat with Battle Angel Alita — excelling equally as both an illustrator and an author. He succeeds in creating a fully-realized universe, complete with its own technology and mythology. His heroes and heroines are likable and sympathetic: basically good people who sometimes do "bad things" for the right reasons. His villains effectively serve as foils. Yet, in the end, they are partially products of circumstance and environment. Finally, the complex story line builds upon itself, twisting and turning until it reaches its organic conclusion.
Battle Angel Alita is an involving combination of action and philosophy, complemented by true artistry. Manga and comics don't get much better than this.
More Info:
BATTLE ANGEL ALITA © 1994 Yukito Kishiro/Shueisha, Inc. First published by Shueisha, Inc., in Japan. BATTLE ANGEL ALITA is a trademark of Viz Communications, Inc. In the United States, BATTLE ANGEL ALITA has been published in nine graphic novel volumes by Viz Communications, Inc.