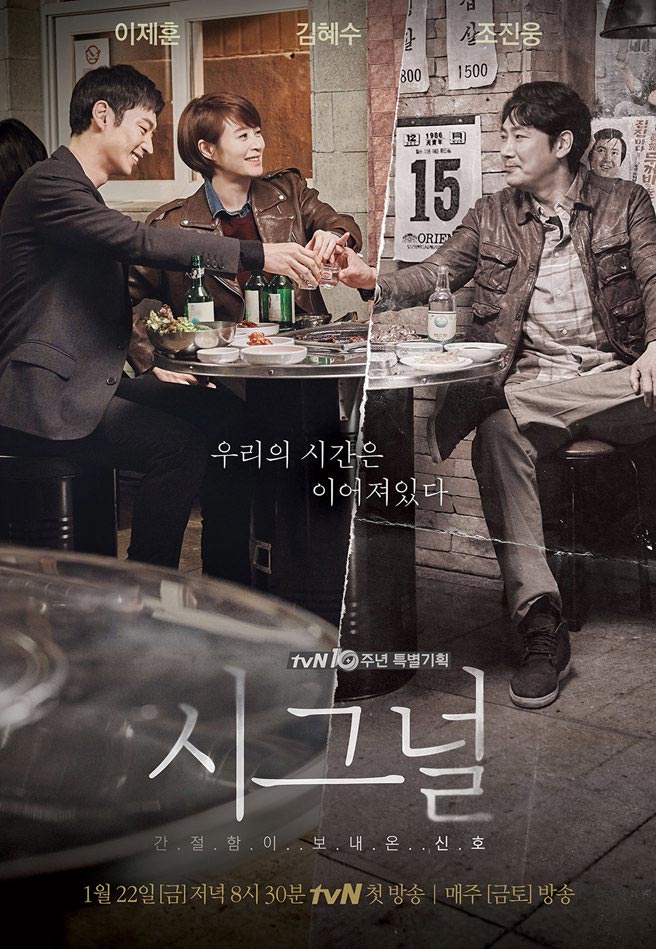 Enter the Cable Dramas + More!
Two high-profile cable series kick off their simulcasts this week, plus two recent web dramas and a special are newly available and completely subbed.
The Hwaseong serial murders terrorized 1980s South Korea and later inspired both the acclaimed film Memories of Murder and recent K-drama Gap-dong.
This infamous, unsolved case also serves as a jumping off point for the cable crime-thriller Signal, but Signal takes more of a supernatural-mystery-procedural approach.