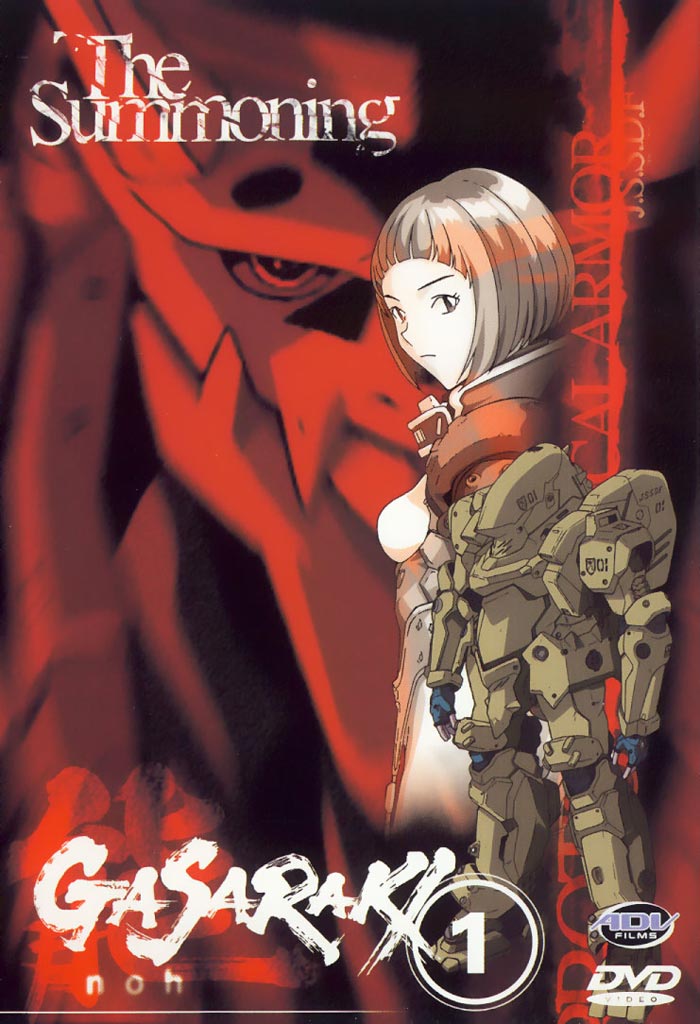 Yushiro is not a normal 17-year-old. The youngest son of the powerful and influential Gowa family has special capabilities his relatives are determined to unleash — no matter what the sacrifice.
This is something made very apparent in ADV Films' first DVD installment of Gasaraki, a 26-episode television series, lushly animated and produced by Bandai Visual/Sunrise in 1998.
Combining a realistic-looking backdrop (with mecha that look like they could actually be produced) and a sense of mysticism, the first four episodes included in Gasaraki: The Summoning lay a promising foundation for the rest of the series.
The Gowa family business is making TAs, tactical armors (big robots) intended for military use. For reasons known only to them, they dispatch Yushiro to serve as a civilian pilot within the Japanese Special Self Defense Force unit that is testing the new weapon. The young pilot displays a preternatural talent for controlling his TA, but, as viewers soon discover during a very unusual Noh dance, he also possesses powerful psychic abilities.
What are the intentions of the Gowa family? Why do they send their fourth son into a Middle East war zone to "test the TAs"? What connection does the country of Belgistan have to the unusual occurrences that take place during Yushiro's Noh dance? Where, specifically, does Yushiro fit into all of this?
Judging from this first installment, viewers are in for a smart storyline replete with mystery, action and heavy-duty political overtones. Check out Gasaraki: The Summoning, and you'll be hooked like the rest of us.
More Info:
GASARAKI © SUNRISE • TVO
Available on DVD from ADV Films. English adaptation © 2000 A.D. Vision, Inc.